Newlyweds: Mel & Ronnie
Wedding date: 6th April, 2019
The epic dance mel suprised husband ronnie with!!
As if a wedding celebration in the forest at stunning wedding venue, Toolangi Heights wasn't enough, "I worked on this dance for 7 weeks to do in front of everyone. It was AMAZING!" 
When I first saw photos from Mel and Ronnie's epic wedfest last year, I knew they were a couple I needed to feature. I saw energy, I saw raw emotion, I saw a chilled-out, modern couple AND, I saw an opportunity to utilize my platform and voice, to celebrate diversity and to celebrate love.
So they unwittingly became the poster couple for my website – thanks gang!
You are about to witness THE most moving, emotional, joyful and sexy as heck dance Mel learnt the choreography for (FOR 7 WEEKS) just so she could quite literally dance her heart out (see below).
To help myself learn how we can be more and do more as allies to POC, Mel shares her perspective below:
"My husband is an African man living in Australia. I've actually never known someone who is filled with so much love & has so much genuine love to give. Yet, he has had to fight for everything he has in his life and has had to confront hate & prejudices before he even walks in a room. He is the only black man & the only black person nearly everywhere we go. Which means nearly everywhere we go a part of him doesn't feel like he fits in or he has to double check his surroundings and the people he is with.
It's too easy for people to say they aren't racist or to say they know a black person or have a black friend so this makes them not racist. Note: do not do this, it just shows how much you use that person to justify your thoughts & behaviours.
But we all know what goes through people's minds, the thoughts, the sly jokes, the silent actions. These are all a part of the bigger problem.
So how do we do better?
Confront yourself. Be 💯 honest with your thoughts & behaviours & put in the work to change them. Confront other people who say things even if they think they are saying it for fun. Yes, it'll be uncomfortable but being silent is even worse than saying something.
Saying you didn't know, posting a black square & knowing black people isn't enough. Talk to them about how they feel, ask them how you can change, find out what it's like to live in their shoes.
Are you an employee or leader? Are all your employees white skinned & are all of the people on your board white? Change it, go out of your way to give POC jobs & opportunities to represent on boards etc
Unpack your privilege. There are so many people offering courses these days & you would have no idea how much privilege you do have just because of the colour of your skin.
This is so much bigger than saying all lives matter, because you'll never have to fight for some of the things my husband does, along with other people of colour. Show them that they actually do matter, because they can't change the system themselves. Only, you, the majority who built it can.
My husband isn't one to complain about the injustices. He focuses on being the best version of himself & giving as much love as he can to inspire & change the world, but this stuff hurts him & it hurts people of colour everywhere because they have been fighting this fight peacefully for years. Don't be angry at people for being angry, instead start listening, start changing & now is the time to really to show love.
Be better, do better".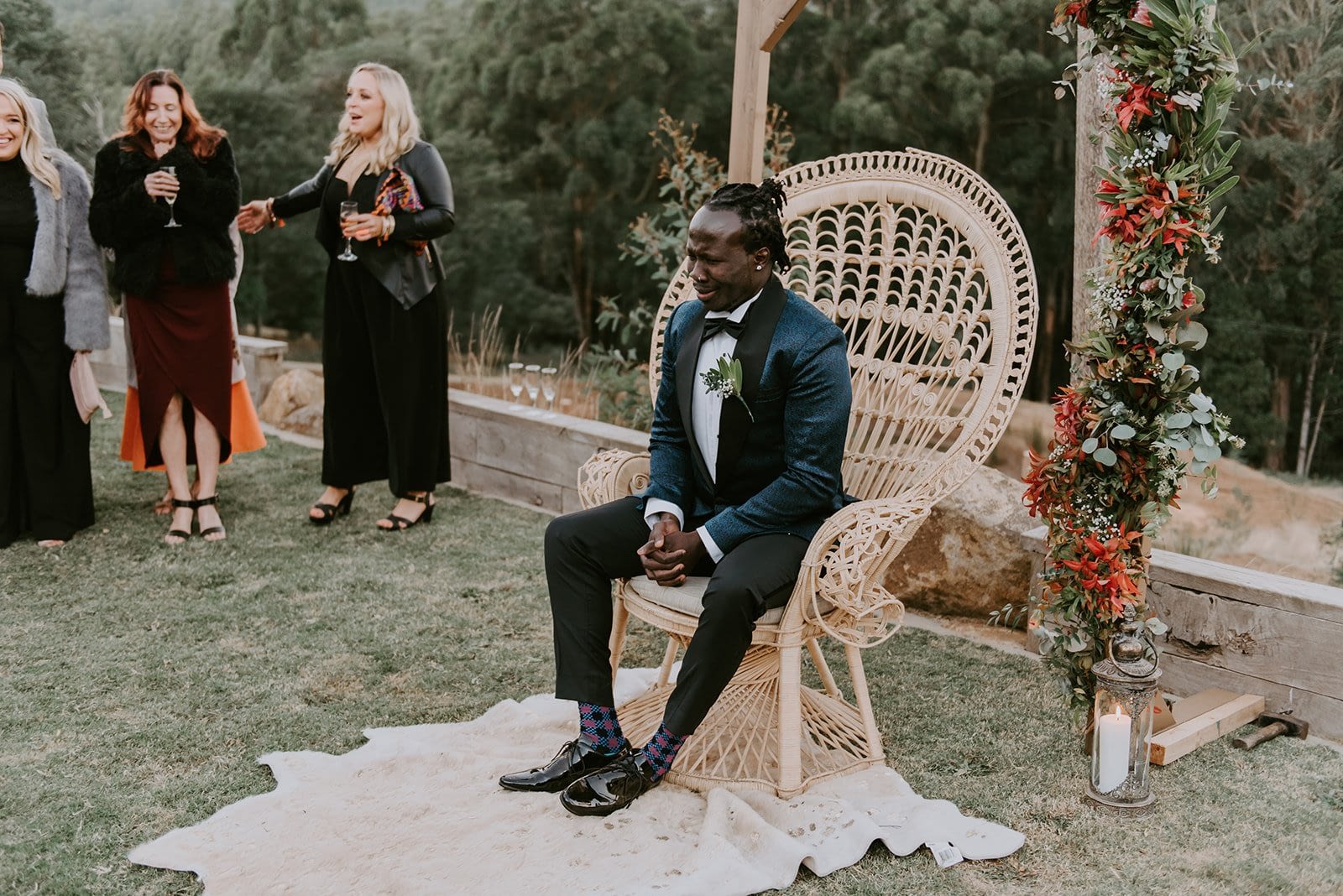 @capturedbyriley – Photographer
@toolangiheights – Venue
@elderberryevents – Event Styling
@dosamigoscatering – Food Truck